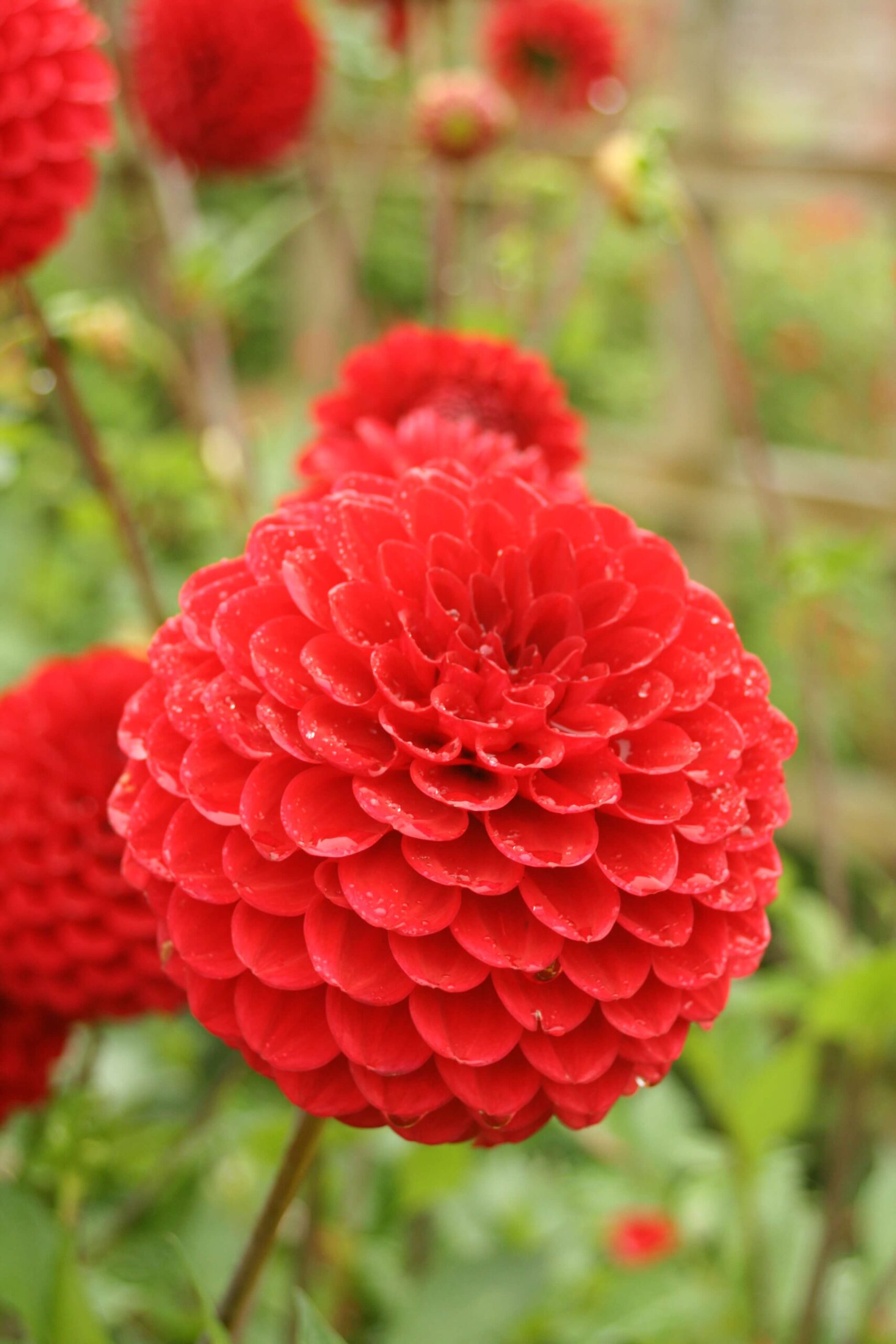 Late Autumn Garden
Dahlias are making a great display in the walled garden and adding beautiful colour to the herbaceous border.
Many different varieties of Dahlia are creating an outstanding display including; Charlie Two (Yellow), Dahlia Kenora
Valentine (Red) and Dahlia Janal Amy (Yellow). These blended with herbaceous plants such as Aster Umbellatus, Sedum,
Silphium perfoliatum, Helianthemum 'Lemon Queen' and many more.
The vegetable garden has still plenty to offer with fresh salad crops sown in August now ready to crop. For example Rocket, Spinach, Swiss chard, Mizuna and Radish. Also cropping well are French and Runner beans,  Courgettes, Beetroot and Lettuce.
An exciting addition to the garden is the pumpkins and children are enjoying coming to visit the giant pumpkin currently growing in the garden. In the herb garden the new collection of thyme and oregano planted this year are thriving.
The rose garden is still showing colour and is a delightful way to round of your visit to Ardgillan Demesne.